TASTE AYRSHIRE POEM
Specially penned by Rab Wilson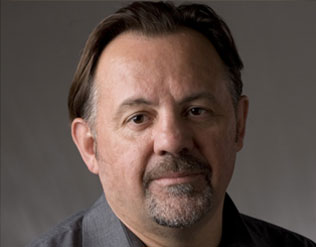 Ayrshire poet Rab Wilson premiered the Taste Ayrshire Poem at our Gala Dinner at Lochgreen House Hotel on Friday 18th October 2013.
We hope you enjoy it as much as we did.
As Ayrshire as an Ayrshire Coo!
Whit dis 'Taste Ayrshire' say tae you?
Frae Wemyss Bay doun tae Ballantrae,
We've food an drink that's pure gourmet!
This feast we've aa consumed the nicht,
That's caused oor tastebuds sic delicht,
Crisp Pork Belly frae Nethergate,
Langoustines that fill oor plate,
Braw Roast Saddle o Ayrshire Lamb,
Slow Cooked Shoulder, Potato Gratin,
Fresh frae the orchard, Lochgreen's pears,
Coffee an hame-made Petit Fours!
An thon is jist a tiny swatch,
O Ayrshire's finest culinary catch!
We've products here the warld wid envy,
That Scotland's finest chef's tak tent ae,
Frae places that ye'd hauf forgotten;
Cultoun, Cottrine an Tarbowton!
Nou dinnae lauch, fir that's nae joke,
These places produce food that's bespoke!
An whiles there's Ayrshire Farmer's Market,
Wha growe their ain an distribute it!
Arran Distillery, Arran Brewery,
Nectar fir the wise voluptuary
Abune the Brewery the flag's unfurled,
Voted the best ale in the warld!
An gin ye hae a sweeter tooth,
We've pastries that melt in yer mooth;
Dunlop Dairy, Torrylin Creamery,
James of Arran, Costley's Patisserie!
Ice creams that are the crème de la crème!
Made frae auld recipes, priceless gems,
Haun't doun bi Scots-Italian faimiles,
The likes o Geraldo's an Mancini's!
We've Ayrshire Dairies an Ayrshire Glen,
An ither companies ah cuid nem!
'Taste Ayrshire's' aimin tae create,
A global brand, a 'foody' state,
Whaur gourmets heid fir oor wee nation,
Wi Ayrshire as their destination,
Food tourism nou's a massive realm,
Wi Colin Burns here at the helm,
An Willie Mackie as their Chair,
Wi fowk lik Costley, Bey an Blair,
Wilkinson, Dobson an Drysdale,
'Taste Ayrshire's' ready tae set sail!
Sae come aboard an feast yer eyes,
Oan Ayrshire's pastries, cakes an pies!
An ither things we hae gaun oan,
Wi sponsors Itison.com,
Oor Festival o Ayrshire Food,
That features aathing fine an guid!
We've food an drink tae stand the test!
Sae come an 'Taste o Ayrshire's' best!